New Hansgrohe AddStoris Bathroom Accessories - a complete accessory collection!


Jun 15, 2022
New Hansgrohe AddStoris Bathroom Accessories - a complete accessory collection!
AddStoris bathroom accessories: Everything always neatly within reach
This new bathroom accessory collection from hansgrohe, comprises of robe hooks, soap and toothbrush holders to toilet roll holders, LED shaving mirror, tissue box to a pedal waste bin and much more!
Never have we had such a comprehensive collection of quality bathroom accessories.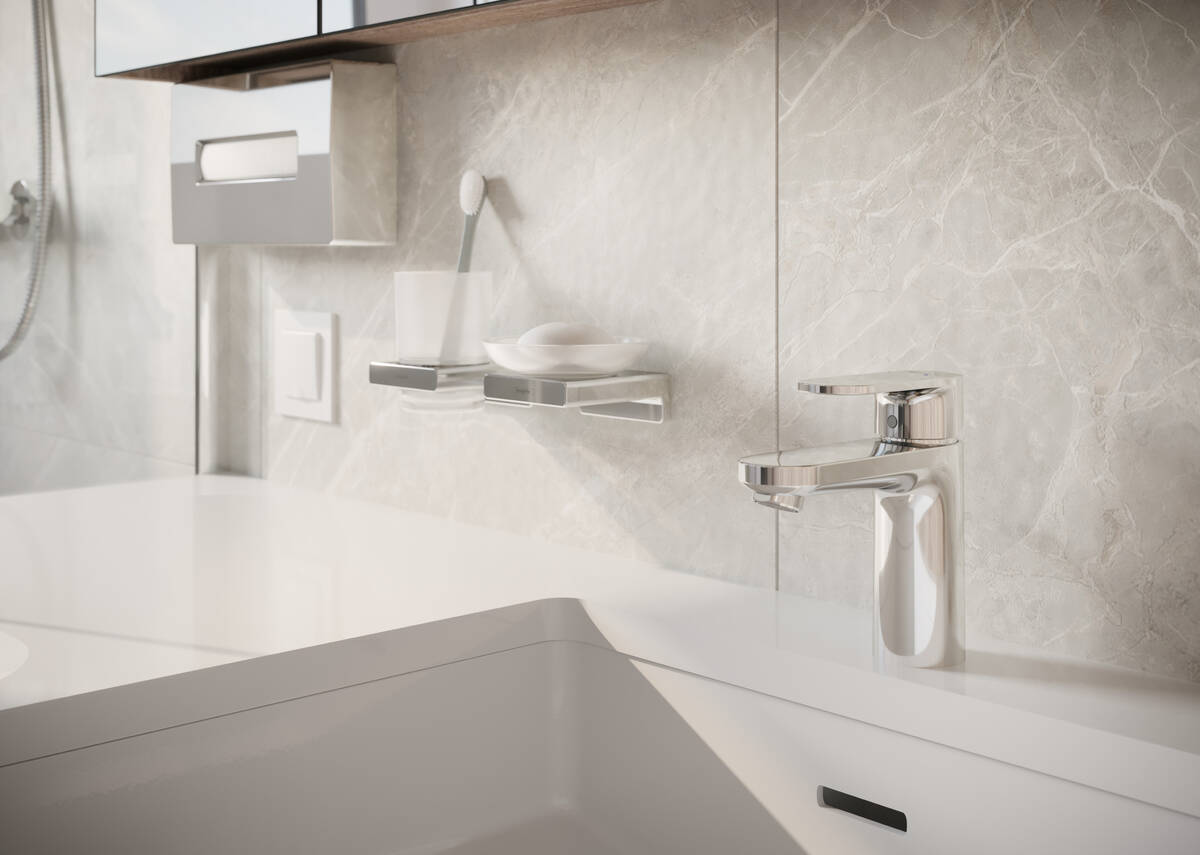 We use quite a few things in the bathroom every single day: whether toothpaste, shampoo, shower gel, razors, or liquid soap. The only question is, where to put all these products? For a tidy, harmonious look, our bathroom products need an organisation system – like the versatile AddStoris accessories range.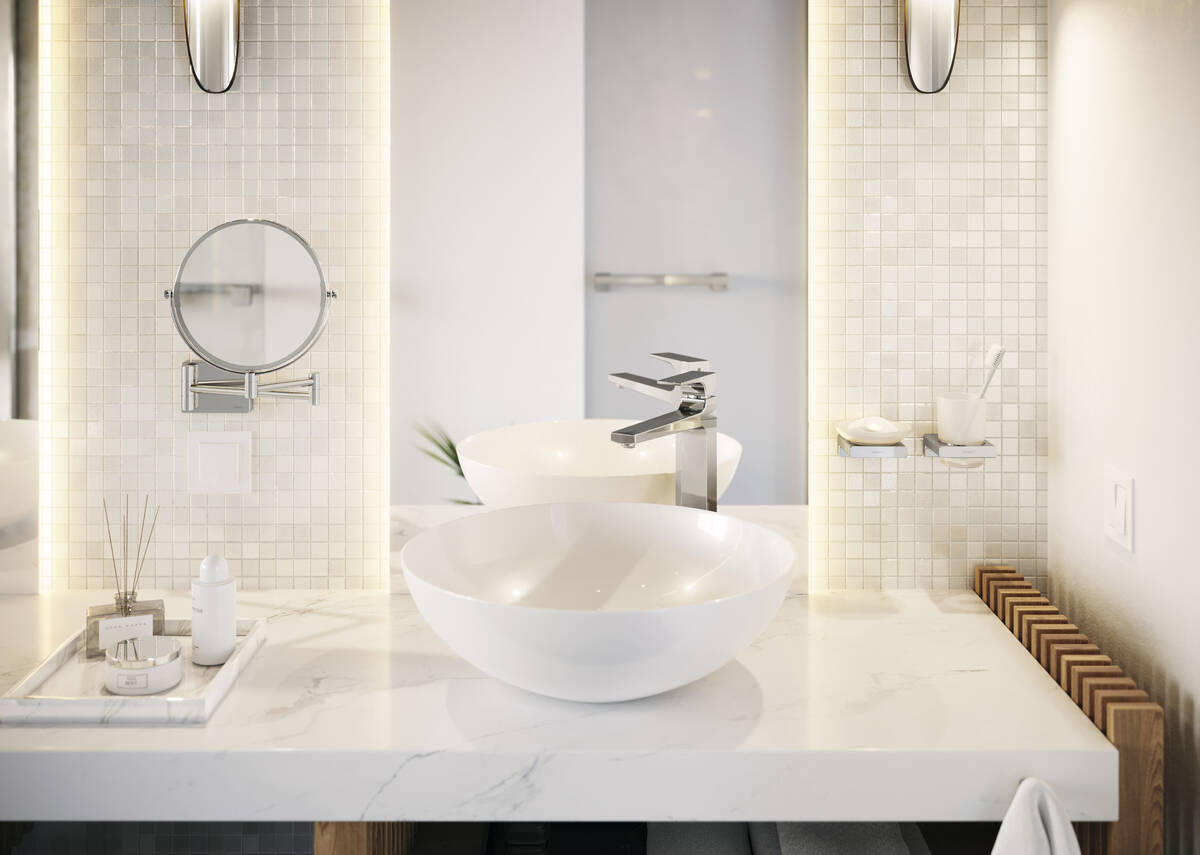 Hansgrohe AddStoris accessories: Available in three colour finishes to complement your bathroom tapware.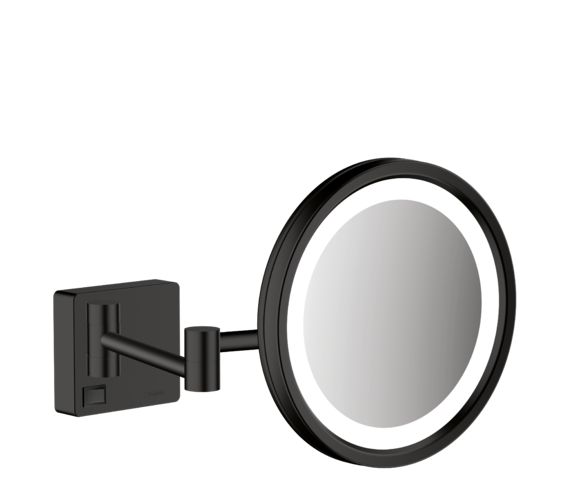 With AddStoris, hansgrohe offers an extensive range of minimalist, timelessly designed bathroom accessories. The linear design fits into any modern contemporary ambiance – and goes particularly well with flat, angular bathroom design. Available to order in three different colours. Choose a colour to complement your bathroom fixtures to create a coherent overall design.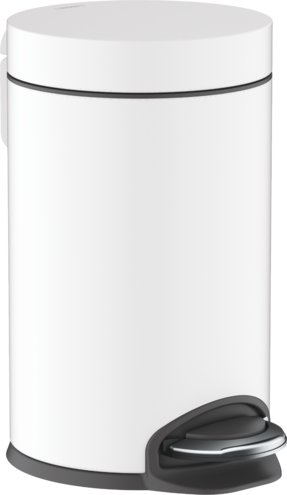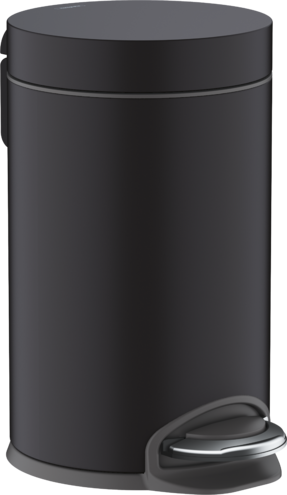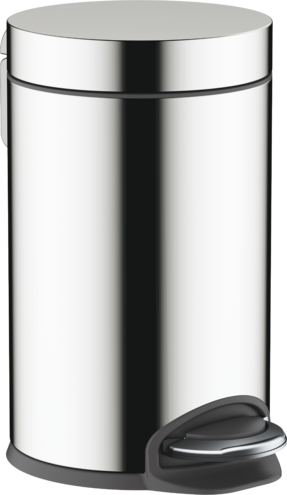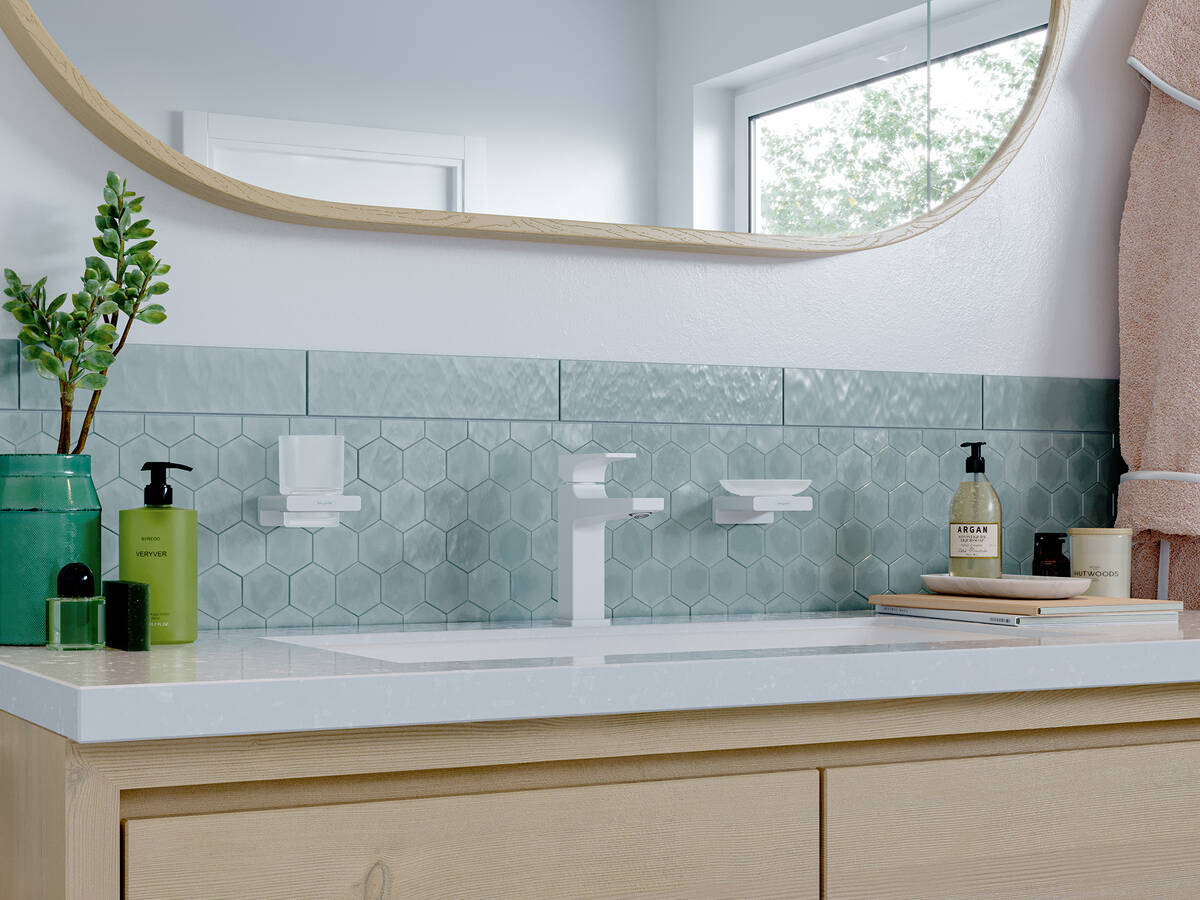 MATT WHITE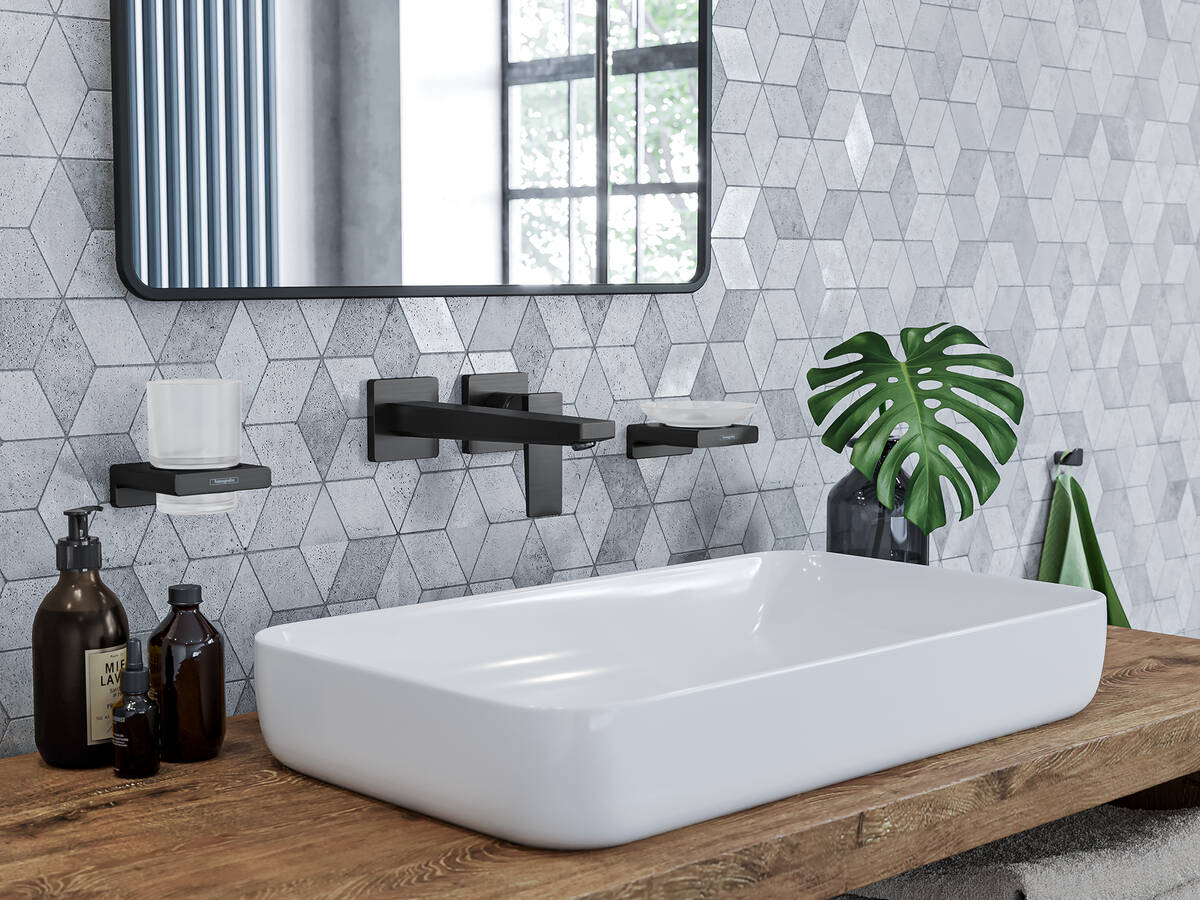 MATT BLACK
Elegant hansgrohe AddStoris accessories for the bathroom will enhance your living environment in every detail. Upgrade your bathroom with high-quality towel racks, with soap dispensers, shower shelves, toilet roll holders and lots of other useful additions. These clever, practical aides make the room look neat and tidy, and thanks to their modern, timeless design, they perfectly coordinate with hansgrohe showers and taps.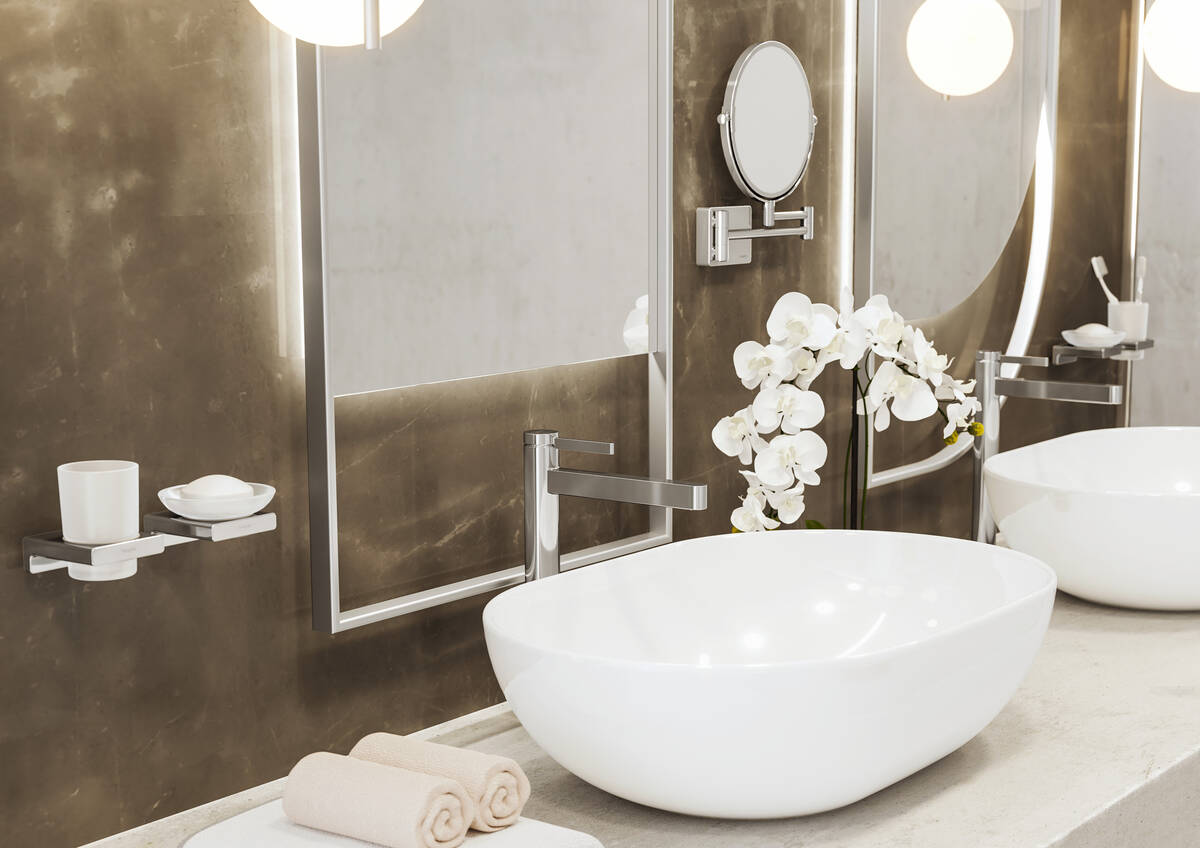 Everything is easy to attach. Enjoy more functionality and free space around the sink, toilet, shower, and bath tub. 
Finoris Tapware speaks the same design language
Do you want everything in your dream bathroom to be a unified whole in terms of shape and colour? This is what the perfect hansgrohe match around your sink looks like: AddStoris are the perfect complement to Finoris tapware. 
.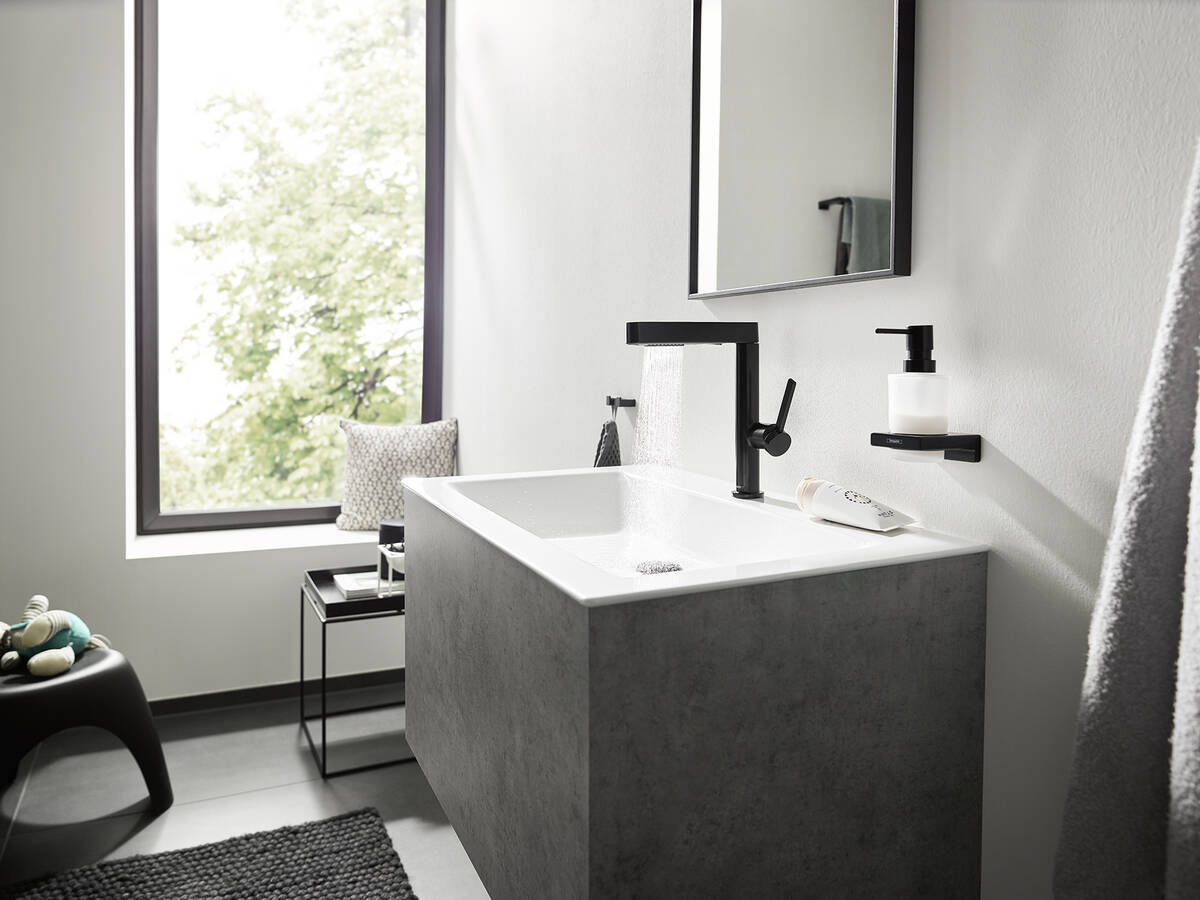 .
Recipient of the IF Design Award & RedDot Award 2021
.
AddStoris
Bathroom accessories
  
The AddStoris accessory line harmonizes with all reduced fittings and ceramics through its clear geometry and flat appearance while complementing the bathroom in a functionally sensible way. The rectangular base is rounded off by soft corner radii and thus becomes a formally connecting element that underlines the consistency of the line. The wide range of colors and surfaces allows an individual bathroom design—colorful, or decent in matt white, matt black, black-chrome brushed, bronze to gold. By using high-quality materials such as metal and glass, the line is easy to clean and extremely durable.
Credit https://ifdesign.com/en/winner-ranking/project/addstoris/313487
Buy from the bathroom experts today
Please contact our passionate bathroom showroom consultants at our two Sydney locations –Drummoyne and Crows Nest — with any questions you have about adding this stunning new bathroom accessory range to your home.
Whether you choose to visit one of our Sydney showroom locations or you prefer to shop online, we have the products you need to make your bathroom and kitchen standout. Take your bathroom and kitchen to the next level and visit Just Bathroomware for bathroom accessories that will make an ideal addition to your home.
.
---