Duravit
Just Bathroomware Sydney is one of the biggest suppliers of Duravit bathroom products in Australia. Duravit is a German based manufacturer though some products are manufactured in other countries throughout the world and is notable for high quality ceramic porcelain bathroom products and bathroom furniture.
Founded in 1817 and headquarters based in Hornberg Germany, the company works in collaboration with high-profile designers such as Norman Foster, Frank Huster, Pheonix Design, Phillippe Starck, Sieger Design, Matteo Thun and Christian Werner, which results in new innovative bathroom collections for a variety of lifestyles, tastes and budgets.
Duravit develops and manufactures toilets, basins, baths, shower-toilets, bathroom furniture (vanities, mirrored shaving cabinets and shelving), kitchen sinks and bathroom accessories for the international market. They produce numerous popular bathroom collections such as Happy D.2, Vero, Cape Cod, Starck, Me by Starck, P3 Comforts, D-Neo  and Durastyle just to mention a few.
The company takes impact on the environment seriously, they do what's possible to protect natural elements like water, air and soil in their manufacturing methods, which employ technologies such as water treatment and heat recovery. The logical continuation of this is manifested in the products themselves, which are water-saving.
Their products continue to maintain a great deal of craftsmanship to ensure their high-quality design, functionality and finish standards and commitment benchmarks are met, which is why they have been proud recipients of numerous international design awards.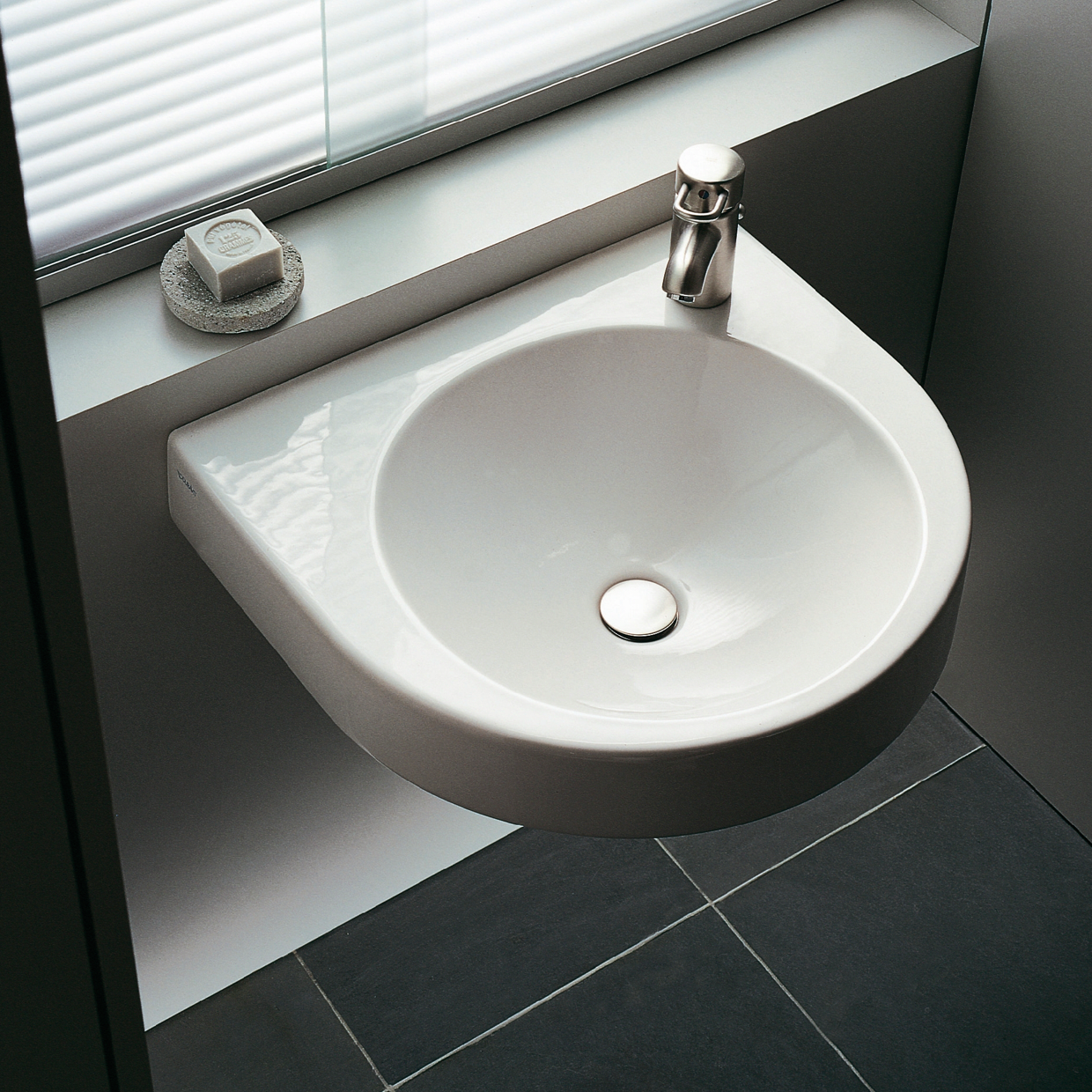 FAQs

What is Duravit SensoWash?

Duravit bathroom products are renowned for their innovative and functional designs, and the SensoWash is no exception. This clever toilet-shower or bidet toilet combination uses the power of water to clean in a more modern and hygienic way than ever before. From its use of materials to its easy and usable design, the Duravit SensoWash combines simple, good design with a new approach to cleanliness in the bathroom.

What is Duravit WonderGliss?

WonderGliss is an innovation in bathroom cleaning technology — a coating that is baked into the ceramic of the toilet bowl to prevent dirt, limescale and other residues from building up on the surface.

It makes cleaning easier and reduces the need for heavy chemical cleaning agents, which can adversely affect your family's health.

What is HygieneGlaze?

Whether it's in a residential home, a public building, a private venue or a healthcare institution, sterilisation and hygiene standards are incredibly important for everyone's health and wellbeing. With HygieneGlaze, a ceramic glaze that is baked into the surface of toilets and urinals, germs and bacteria are quickly neutralised without the need for constant disinfection and cleaning.

After 6 hours, 90% of bacteria has been killed on the surface, while after 24 hours, 99.9% of bacteria growth is inhibited, offering an unprecedented result in germ control. HygieneGlaze represents a major leap forward in hygiene control and bacteria management for homes, sporting venues, airports, and other high-traffic areas.

How do you clean a Duravit toilet?

With their inbuilt HygieneGlaze and WonderGliss coatings, all it takes to clean a Duravit bathroom product is a soft cloth and a mild cleaning agent. Not only does this make the cleaning process easier, but it also ensures a more environmentally friendly and sustainable approach. This eliminates the need for harsh, damaging chemical cleaners and bleaches.

Can any toilet seat fit on a Duravit toilet?

Duravit toilets come in a range of styles and designs that are compatible with conventional toilet seats on the market. Whether you're a plumber, architect, construction site manager or site planner, you'll find Duravit bathroom products will fit in seamlessly with your designs.

Where can I buy Duravit bathroom products?

If you're looking to buy Duravit bathroom products, you've come to the right place. At Just Bathroomware, we stock a great range of Duravit bathroom products that are sure to enhance both the appearance and experience of any bathroom. Whether you're looking for a new toilet, renovating an existing space or building a new bathroom, you'll love the range of fixtures, tapware and Duravit bathroom products for sale at Just Bathroomware.