TOTO TOILETS SUMMER SALE - Big Savings - Promotion Ends 31st December 2023


Nov 1, 2023
TOTO TOILETS SUMMER SALE - Big Savings - Promotion Ends 31st December 2023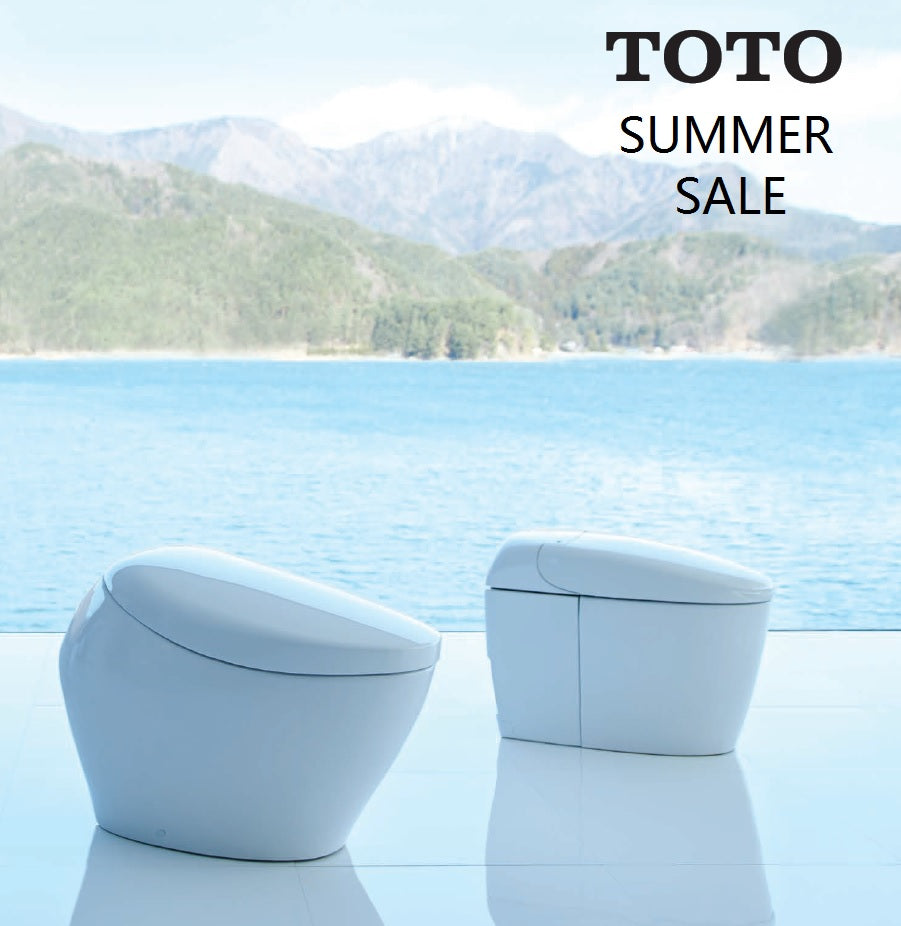 TOTO Summer Sale is on!
Big savings on selected TOTO Toilets, Neorest, Toto one piece toilet suits, Toto Basic and back to wall and wall hung pans as well as a selection of Toto Washlet bidet toilet seats.
*TOTO Sale on selected items only, SHOP TOTO TOILETS
*Promotion ends December 31st 2023
TOTO toilets bring the spirit of Japanese innovation and technology to the Bathroom – Luxury Japanese Bidet Toilet Suites, Washlet toilet seats with tornado flush technology. Available as wall hung, wall faced and back to wall, BTW models.

TOTO is the leading manufacturer of luxury smart toilets and bidet shower toilets throughout Japan and the world. The latest release luxury toilet by TOTO the Neorest NX I and NX II is seamless and elegant in design.

TOTO was the first to invent the integrated electronic Washlet bidet in 1980. Since then, this smart shower toilet has gone on to sell 33 million bidet seats throughout the world. The luxury Neorest XH and LE models features a automatic night light, the toilet lid automatically opens and closes, auto flush and a Washlet cleansing option to rinse and freshen up after you have used the toilet. Other toilet models are the Basic+ Washlet toilet suite as well as TOTO toilet seats and Washlet.

Browse our TOTO toilet collection, including the TOTO Neorest AH models to find the model that suits you best.
Visit or contact our Sydney bathroom showrooms to see various models on display and discuss any questions you may have with our highly experienced bathroom consultants.
---