NEW Faucet Strommen Atico Flush Mount Ceiling Showers


Oct 24, 2023
NEW Faucet Strommen Atico Flush Mount Ceiling Showers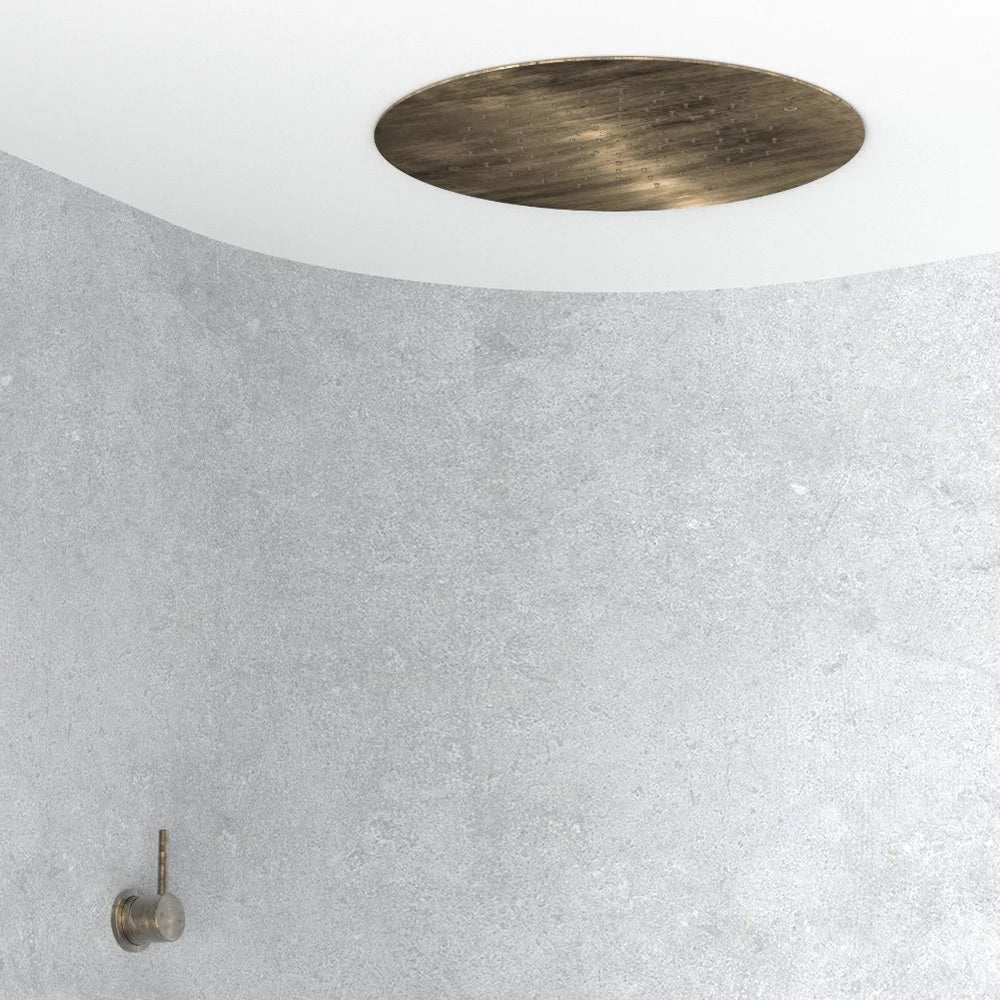 Latest release from Faucet Strommen the Atico Flush Mount Celing Showers!
These perfectly proportioned Atico flush mount ceiling showers are made in Australia from solid 3mm thick brass plate and are available in 400 square or 400 round configurations.
Made from solid brass, the Atico flush mount ceiling showers are available in all finishes including the living organic brasses.

The internal shower cartridge system provides an efficient and comfortable shower whilst achieving a 9lpm flow rate. These showers have a 3 Star 9Lpm WELS rating, and include a ceiling mount frame.


Faucet Strommen offer an exciting array of special finishes for your tapware and shower products. They have embraced the trends of the interior design world allowing for greater expression of tone, texture and colour. 
ZIRNIUM DMF – FINISHES AT THE PINNACLE
Nothing can challenge Zirnium DMF finishes for durability, texture and pure beauty. Direct Molecular Fusion (DMF) is the ultimate architectural finish and unrivalled in the industry. These finishes are backed by the Faucet Strommen 40 year finish warranty.
ORGANIC BRASSES
Lovely warm, earthy tones in this collection work well with stone, concrete and wood in modern bathrooms and kitchens. These finishes are organic meaning that they naturally change colour with handling, moisture and atmosphere.
SWITZROK – QUALITY IN BLACK + WHITE
Unique to Faucet Strommen, Switzrok sets the benchmark in superior Matte Black and Matte White finishes for tapware. Switzrok is an exceptionally durable finish, does not show fingerprints and has a smooth velvet finish.
CHROME
A durable mirror like finish of chromium with tough sub layers, long being the standard finish for tapware.
Faucet Strommen put a premium on design. Design evolves as materials develop and functions shift. Tapware has taken on new meaning in homes, each piece creates atmosphere, adding character to the room.
Shop on line or visit our two Sydney bathroom showrooms for your Faucet Strommen tapware and mixer taps and showers for your special bathroom, kitchen, shower and laundry requirements.
---